Risk management consultancy and training made to suit your business needs.
All projects or business ventures are subject to elements of uncertainty or risks that may be either opportunities or threats.
To succeed in a modern business environment your company, via your employees, needs the skills to become both risk aware and proactive in managing risks to ensure you achieve your objectives.
KB Risk Consulting Limited provides a balanced approach to Risk Management with practical solutions to help you reach your goals with the minimum of fuss.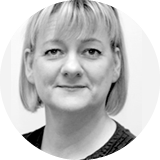 Kate Boothroyd
CFIRM
Kate is an international expert risk management consultant offering specialist risk management consultancy and training. She has particular expertise in project and corporate risk management, training and development, where she brings a warm and friendly style that makes it easy for clients to engage and learn from her extensive experience.
She began her career in construction, which then progressed into the oil and gas, nuclear and pharmachem industries. Kate has since worked freelance in the public, private and third sector across a variety of countries, working again in these industries, but also in education, social housing, social care, utilities, civil engineering, energy, mining, infrastructure and automotive.
Certified Fellow of the Institute of Risk Management (IRM)
Trainer for the IRM's Fundamentals of Risk Management course
Trainer for the IRM's Project Risk Management course
Instructor for Project Management Institute's (PMI) Project Risk Management Master Class
Author of and mentor for the Risk Assessment core module of the IRM's International Diploma
Author of and examiner for the (discontinued) Risk Management in Architecture, Engineering and Construction Specialist Module of the IRM's international Diploma
Co-author of 'Getting to Grips with Risk: Resources for Governors or UK Universities and Higher Education Colleges'
Chairman of the IRM's North West England Regional Group (2007-2016)
Director of IRM (1999-2003)
Deputy Chairman of IRM (2002–2003)
Development and delivery of risk management training in automotive, nuclear, engineering, pharmachem, alternative energy and the public sector
Review and development the risk management frameworks in mining, construction, civil engineering, rail, education and the charity (third) sector
Facilitation of risk workshops across industries and countries worldwide
Interim Business Assurance Advisor for Housing Association (2013-2014)
Advice and mentoring on risk management for UK government department (2012–2013)
Delivery of core project risk management training to over 750 delegates for international oil and gas company (2009–2012)
Development and implementation of awareness and core risk management training courses of varying durations to the nuclear decommissioning industry (2007–2010)
Introduction of risk management at corporate, business and project levels to large engineering company (1997-2007)
Introduction of risk management to large cost consultancy (1992-1997)
Services
Consultancy:
Help you to identify the strengths and weaknesses in your current Risk Management practice
Tailor a Risk Management process that meets your business needs
Develop and deliver a Risk Management Framework, including procedures and guidance notes that suit your business
Facilitate business and project risk workshops to identify those threats that may hinder or opportunities that may improve your chance of success
Develop and produce risk register and risk category templates to help you improve your processes
Training:
Fast track your people's skills to enable them to quickly take a proactive role in Risk Management
Help you develop risk competencies within your business
Develop and deliver Risk Management training at all levels of your organisation to help your business help itself
Audit:
Develop and deliver an assurance process for your risk management framework to ensure it is working for you
Audit your risk management process to ensure that it is effective and adding value to your business
Following consultation, a detailed proposal and quotation will be developed and costed, so that there is full understanding and agreement on what is expected with the service to be provided.